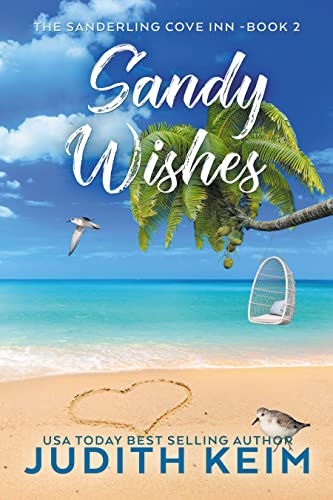 Sanderling Cove Inn Series Book 2
Contemporary Romantic Women's Fiction
Date Published: January 31, 2023
Sometimes, wishes do come true…
Brooke Weatherby is tired of being the dependable one, the boring one of everyone at Sanderling Cove. She agreed to come to the cove for the summer unaware her two cousins, Charlotte "Charlie" Bradford and Olivia "Livy" Winters, would also be there to help manage The Sanderling Cove Inn while her grandparents take a long road trip in Europe. More than anything, she wishes for independence from her role as a sometime caretaker of her mother, so she's free to find true love.
Unknown to her and her cousins, the five grandmothers at Sanderling Cove have invited their beloved grandchildren to spend as much time as possible this summer at the cove, hoping that romance might flourish among them.
One grandson, Dylan Hendrix, is a well-known artist who decides to take a break from Santa Fe and experiment with different kinds of paintings inspired by the scenic Gulf Coast of Florida. As he and Brooke get to know each other, he encourages her to discover her own artistic talent. Brooke's world opens to colors and possibilities she never dreamed of as her life begins to change.
Grandmothers can be very determined when it comes to seeing their grandchildren happy. A family saga full of love. Be sure to read all the books in the series – Waves of Hope, Sandy Wishes, Salty Kisses.
Another of Judith Keim's series books celebrating love and families, strong women meeting challenges, and clean women's fiction with a touch of romance—beach reads for all ages with a touch of humor, satisfying twists, and happy endings. Be sure to check out her other delightful books and series that readers adore.
Sanderling Cove Inn Series
Waves of Hope, Book One
Sandy Wishes, Book Two
Salty Kisses, Book Three
About the Author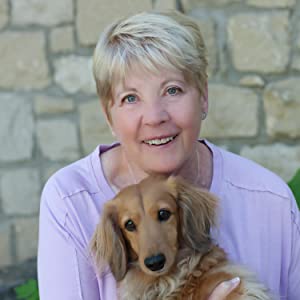 Judith Keim, A USA Today Best-Selling Author, is a hybrid author who both has a publisher and self-publishes. Ms. Keim writes heart-warming novels about women who face unexpected challenges, meet them with strength, and find love and happiness along the way, stories with heart. Her best-selling books are based, in part, on many of the places she's lived or visited and on the interesting people she's met, creating believable characters and realistic settings her many loyal readers love.
She enjoyed her childhood and young-adult years in Elmira, New York, and now makes her home in Boise, Idaho, with her husband and their two domineering dachshunds, Winston and Wally, and other members of her family.
While growing up, she was drawn to the idea of writing stories from a young age. Books were always present, being read, ready to go back to the library, or about to be discovered. All in her family shared information from the books in general conversation, giving them a wealth of knowledge and vivid imaginations.
When she's not writing, which isn't that often, she enjoys an evening glass of red wine and her husband's creative cooking and always loves spending time with family and friends.
Ms. Keim loves to hear from her readers and appreciates their enthusiasm for her stories.
To sign up for her newsletter, go here: https://BookHip.com/RRGJKGN
Contact Links
Judy's special FB Group -Women with Heart
Purchase Links